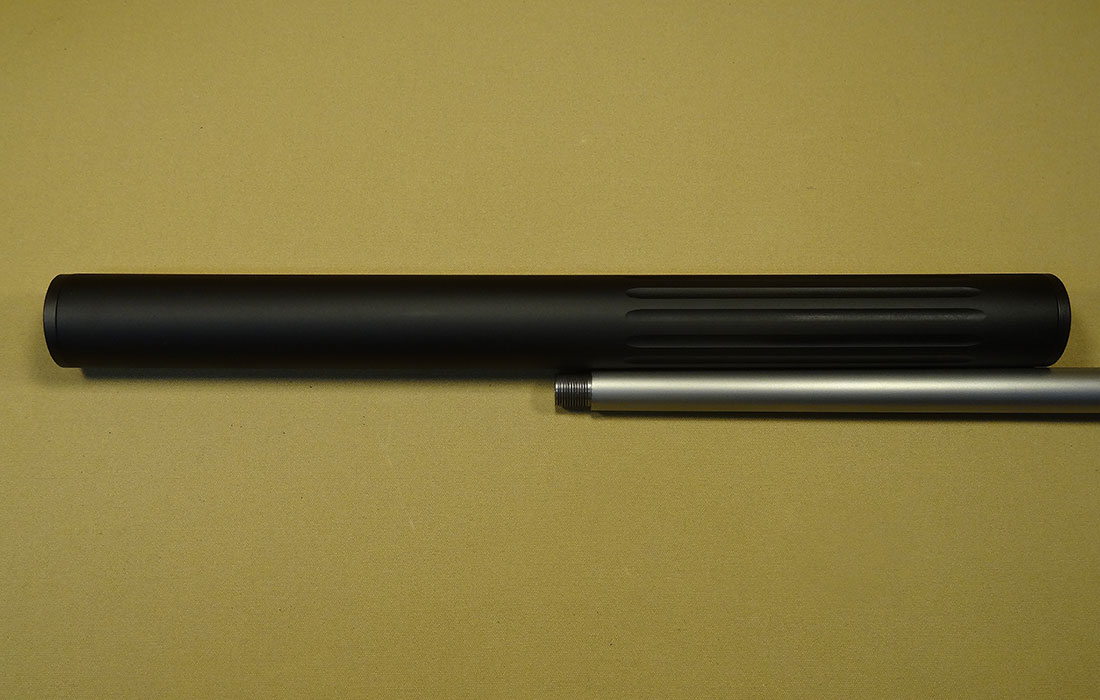 Magnum XL Over Barrel Centrefire Silencer
PLEASE NOTE: This product requires police mail order form FRM43A if you require us to send it to you. You can download the form here.
PLEASE NOTE: Choose the thread option below to suit your application or if you require a custom thread type or are unsure, please contact us to discuss your requirements before purchasing.
Contact Us
Due to export restrictions and laws we will only ship silencers to a New Zealand address.
Description
Magnum XL Over Barrel Centrefire Silencer
The Greystone Guns Magnum XL model silencer really starts to show its benefits on the magnum sized calibres, with its larger internal capacity and more baffles forward of the muzzle. These additions help it reduce both the noise and recoil reduction more than the Magnum series silencer and for only a little more weight and silencer forward of the muzzle.
Overall length 400mm
200mm forward of muzzle / 200mm rearward of muzzle
38mm outside diameter tube
Weight: Approx 600 grams
Greystone Guns Over Barrel Centrefire Silencer
The Hunter the Magnum and the Magnum XL model over barrel centrefire silencers are available to suit three different size projectile groups for centrefire rifles up to powder capacity of 300 Win Mag.
.17 to .224 projectiles
.243 to .260 projectiles
.270 to .308 projectiles
This means you can effectively use the same silencer for any calibre within the projectile size bracketing. You can also use projectiles smaller but they will not get quite the same decibel reduction as they would if they were in their designated bracketed area. The silencers have a removable Acetal Plastic rear bush which needs machining out to the barrel diameter.
Spare bushes are available for $30 so you can easily use the same silencer on different calibres within the projectile size grouping and with different diameter barrels, however the thread size/type must be the same on all barrels though.
Video Demonstration
Video Demonstration
Reviews (0)